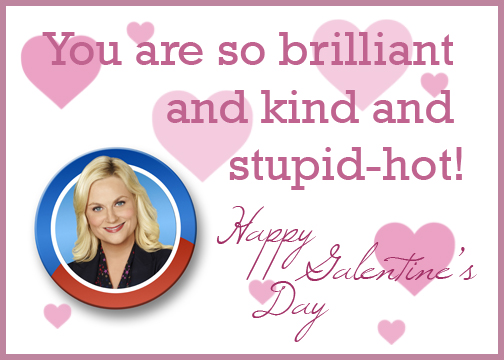 Happy (belated) Valentines dear friends, lovers, gals. 😉
The "holiday" isn't really a big deal with the hubs and I.  But we do like to give little treats here and there for these fun occasions.  I ordered him a box of chocolates from The Chocolate Fetish.  They have the most delicious handmade chocolate truffles ever.  Confession – I've eaten quite a bit of his Valentine chocolate.  My loves got me a sweet card, Starbucks gift card, cleaned my car, and a massage.  🙂
I figure today would be a great day to finally recap my girls' trip to New York…from last October.  [I really need to work on that whole procrastination thing…]  
I LOVE the diversity of New York City.  The different people, food, sites, neighborhoods that are unique to NYC.  Our theme this trip was food and sites.  Two of our favorites were on the itinerary:  the MET and Asian food.  🙂
Thursday
One of the funnest things about this particular trip is that Nita (college bestie) and I planned our flights to meet in a connecting city.  It was really fun getting to spend some extra time together in the St. Louis' airport.  "Meet me in St. Louis!"   We flew into Newark and it was quite the commute getting from Jersey to our hotel on the east side.  I didn't really think that one through.  But the flights were considerably cheaper so it just tested our resourcefulness for travel.  🙂
[FYI – we originally picked a place on Air BnB but of course, right before our trip the person cancelled our reservation.  Talk about a jack up in price in trying to find a hotel last minute.  So I'm officially done with Air BnB.]
After we checked into our hotel, we were quite famished.  We had a late lunch at Mokbar at the Chelsea Market.   The market was very cool.  Mokbar was absolutely delicious.   With our bellies full, we headed off to explore the Highline.  Fun fact – Nita met the original creator of the NYC Highline.  The Highline is an incredible example of re-purposing an existing, antiquated structure and literally breathing new life into it.  We ended the night with sushi.  🙂
---
Friday
On Friday's agenda we had a Nolita/Noho Food Tour and Phantom of the Opera.
Our food tour was set to start around lunch time.  So we decided to hit up breakfast at the  Lafayette Grand.  Delicious of course and a bit pricey.
We participated in the Nolita/Noho Food Tour by the Foods of New York tour group.  This was my second tour with this group and they were just as fantastic as the first tour I did with them.  We had Anny as our lovely tour guide.  The food was delicious, the conversation was good, and the sites were cool.  And at the end of the tour, Anny sang us a lovely jazz number that I loved.   I'm not even a fan of the whole being sung to thing.  But her voice was so gorgeous and she was such a fun tour guide – it was the perfect ending.  🙂
After the food tour, we explored Washington Square Park and hit up the Boba Guys.  That's right – my second boba tea for the trip.  The Boba Guys have THE BEST boba tea.  Refreshing, quality ingredients, and not overly sugary.  Highly, highly recommend them.
The last time Nita and I were in NYC together – we didn't have time to catch a Broadway show.  I know…I know…  We made sure to schedule  one during this trip.  We originally wanted to catch "Le Miserable" but of course there weren't any show times while we were in town.  We decided to go with the a classic "The Phantom of the Opera".  And we got primo seats right in the middle front balcony. Fun fact – I was in constant fear of falling over the balcony, especially when I got up during intermission.  I'm happy to report I only fell in the hallway.  😛  After the play we had a late dinner at Kunjip.
---
Saturday
Saturday was kind of a bust because  we missed our guided tour of Central Park.  Why did we miss the tour?  Because I'm horrible with directions…  I'm not going to lie guys – I'm still irked by it.  *sigh*
We ended up walking around Central Park for a bit until the rain came in.  Hangry was starting to creep in.  [I think my hangry persona is Danny DeVito.  You're welcome for the visual – sorry Nita 🙁 ]  Lunch was needed ASAP.  An old college friend recommend Ippudo.   The place is tiny and there was an hour wait.  But we were too tired to go looking for anything else.  I think we both agreed that it was well worth the wait.  Ladies and gentlemen – I present to you the most delicious bowl of ramen.  Seriously, it was so good I drank the entire broth.  The perfect cure for my crankiness on that rainy day.
After we ate, we were both exhausted from running up and down the city the past couple of days.  We decided to head back to the hotel and lounge around the rest of the afternoon.  Enjoying the comfort of our hotel room on that gloomy day, we took advantage of the convenience of NYC food delivery.  Earlier, we had a Lyft driver that gave us some really good food recommendations.  I asked him if Luke's Lobster roll was really worth the hype.  He said it totally was but to be prepared because it was stupid expensive…like sushi money expensive.  LOL  So Luke's Lobster roll was on our dinner menu that night.  Nita tried their combo roll, but said the lobster roll was the best.  My only regret – that I didn't order two.  😛
---
Sunday
The big agenda item on Sunday was our Museum Hack Tour of the MET later in the afternoon.  We decided to grab breakfast at the  Egg Shop.  Same story – small place, crazy wait, rain…but we decided to wait it out.  [Pardon the intense stare down – I felt kind of silly smiling with the place being so packed – but alas..I am a tourist and needed photo momentos of our trip.]
Rainy Sunday = busy museums.  We went to the MET the last time we visited NYC.  But the place is so massive, we both felt like we barely saw a fraction of it.  We decided to try the Museum Hack Tour @ the MET.  It moved fast, gave tons of insider details, was not stuffy, and a lot of fun.  Obviously they can't hit everything during that time frame.  But we saw some cool pieces and learned some history we would have definitely missed on our own.
Surprisingly enough, we weren't in the mood for Asian food for dinner.  LOL!  We decided to find something not too far from where we were staying.  We landed on Patsy's.  The food was delicious.  The decor and ambiance were pretty old school fancy.  But the food was delicious and service was great.  We were recapping our trip and having our typical insightful conversation.  Being friends for over 15 years will do that 🙂.  Nita says to me "Do you ever feel like you are exactly where you are suppose to be at that moment?"  I've never given it much thought.  But I am grateful that after many years of friendship, relationships, careers, etc – we can pick right back up like no time has gone by.  But talk about the stars aligning….
As we leave dinner and are walking towards the subway we can hear Alicia Keys' music.  And it's pretty loud…Hrm…I wonder where that is coming from.  We decided to follow the music and it's getting louder and louder.  And we literally stumble upon a FREE concert by Alicia Keys in the middle of Times Square!  Like for real – I can see her way over there in the middle of the crowd.  🙂  And to top if off, she ends the concert singing "Empire State of Mind" – and Jay-Z COMES OUT!!!  Talk about an incredible send off from New York on our last night in that fantastic city.
New York – as always – it was a pleasure.  Until next time. 🙂
"One hand in the air for the big city,
Street lights, big dreams all looking pretty
No place in the world that can compare
Put your lighters in the air, everybody say yeah"