Happy Wednesday everyone,
I've been on a really big brunch kick lately.  Thankfully, my husband has kindly obliged my brunch binge.  Here are my favorite brunch spots in Little Rock:
I really like this place.  They kept popping up in my twitter feed for Little Rock food places.  The hubs and I finally committed to making the trek to downtown.  I've had the biscuits and gravy.  Their gravy is sooo good.  Like their gravy actually is savory and full of flavor.  The hubs had some sort of hash (can't remember the name of it) and he too loved it.  The kiddo has had their chicken tenders and said they are some of the best she's ever had.  FYI – teenagers are chicken finger connoisseurs so her opinion has some pretty decent weight on this issue.  🙂  The decor is perfectly described as a "modern diner".  The space is clean and the service is great.  Everyone is very friendly and the food comes out relatively quickly.  They even offer flavored water.  Talk about classy.  😛
---
A quaint and eclectic space that offers delicious food supporting local farms.  The food is fantastic here.  They often offer vegetarian and vegan specials.  My personal brunch favorites are the root benny, eggs bahn mi, and mocha.  Their mochas are so good.  The space is small and gets busy fairly early on the weekends.  So don't be surprised to see lines around 9 AM on  a Saturday or Sunday.
---
This place is a nice compromise for brunch for the hubs and I.  They offer an extensive lunch menu.  So while I'm getting my breakfast fix, the hubs is able to order a sandwich.  The service is friendly but not always the quickest.  But their pancakes make the wait worth your while.  I don't even like pancakes – but I devour their pancakes!  They offer lots of add-ins for your pancakes.  My personal favorite is banana, blueberries, and walnuts.  So delicious.  The kiddo gets strawberries and chocolate chips in her pancakes.
---
Some honorable mentions:
B-side
Red Door
(Saturdays only)
Loca Luna
(Sundays only)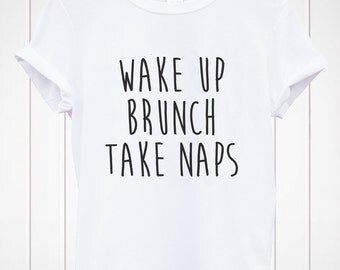 Question of the day:  Any other brunch lovers?  What are you favorite places to grab a good breakfast?